2014 Alumni Game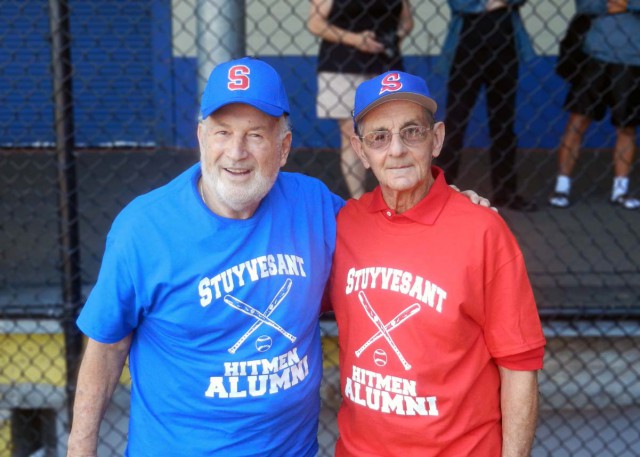 A good time was had by all. Thanks to everyone who came out and helped, contributed, played or just hung out and enjoyed the day.
Update via Facebook from Coach Carlesi:
I am sorry this took so long but it has been a crazy week for me. I just wanted to say thank you to everyone who participated in the Alumni game last Saturday. I have gotten numerous emails and calls from players thanking us for such a great event, without the FSB this would not have happened. The look on some of the old-timers faces was priceless; it was great watching them warm up and take the field; many could not believe that we have our own field now. They would share stories with me on how difficult it was to get to a field and practice and never knowing if a homeless person has set up temporary housing at home plate on the East River fields back in the 70's and 80's.
Thanks to Lee Mandell (P '14) for the picture and video.