About Us
Our Mission
The purpose of Friends of Stuyvesant Baseball, Inc. (FSB), is to support the junior varsity and varsity baseball teams for Stuyvesant High School, a public school in New York City. FSB supports these teams by raising and distributing funds and promoting interest in the teams. FSB is a nonprofit 501(c)(3) corporation, organized and operated for public and charitable purposes, not for the private gain of any person.
The IRS ruling granting Friends of Stuyvesant Baseball 501(c)(3) status was issued in February of 2010.
---
2022-23 Executive Board
Stella Chang, Co-President
Melissa Lee, Co-President
Angela Okajima Kempinas, Co-Secretary
Harmony Reynolds, Co-Secretary
Judd Merkel, Treasurer
Reid Veto, Member-at-Large
Our History
In 2005-06 season parents joined together and formed the "Friends of Stuyvesant Baseball. The organization was created to support the Hitmen in finding a home field for league games. The field at Pier 40 was an obvious choice. It's nearby – about a mile away from the school — and the team was already using it for some practices and non-league games.
But the PSAL would not allow Stuy to play league games there because it did not have a "legal" pitching mound that met PSAL specifications. The existing artificial pitching mound that the team used for practice was 13 ft in diameter. The PSAL required the mound be 18 ft in diameter. Unfortunately, no mound with those specifications existed.
The Friends of Stuyvesant Baseball began raising money and researching companies that build artificial mounds and eventually found one in Iowa that agreed to try and design a mound to meet PSAL specs. It took a while, and the final design required a three-part mound, but in 2008 the new mound was finally delivered to Pier 40 and is still in use today.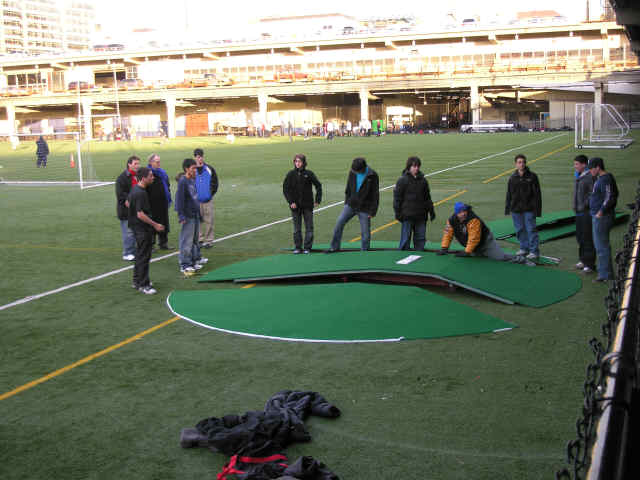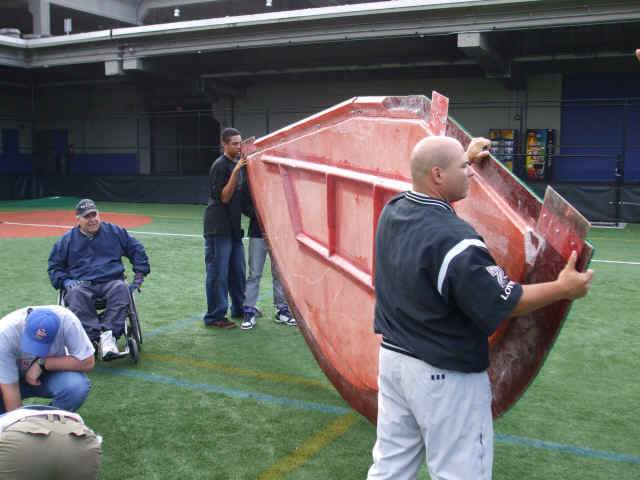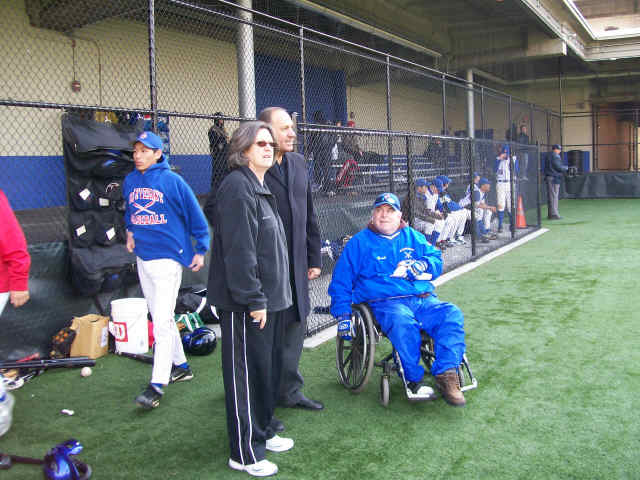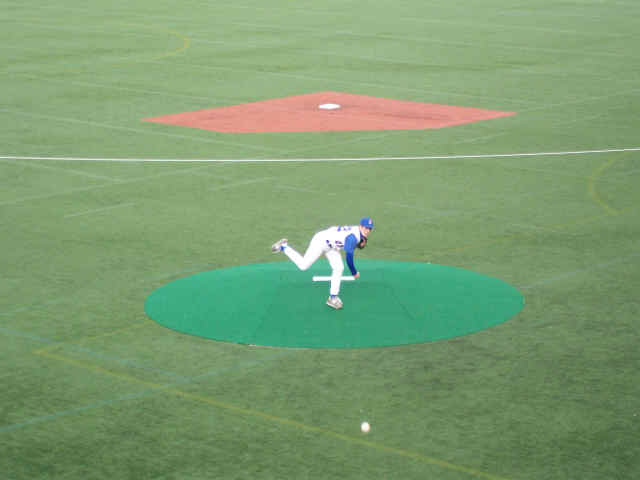 Join our Facebook group or check out our YouTube Channel.