Seniors '19
Congratulations on a great run! Best of luck next year. Coach is expecting you at Wings Night and we're expecting you to see you at the Alumni Game!
[Coach Carlesi–Facebook]
Today we said goodbye to our seniors at our annual awards dinner. Tears and good wishes flowed to everyone but there are certain people we'd like to acknowledge. Kathy Nissenbaum and Susan Asch for leading the FSB these past two years, you made our jobs so much easier. Eric Liou and Richard Bernstein for managing the funds and controlling the info to the parents. Stephen Hubbell for keeping up our website and going above and beyond finding all the past information about the Hitmen/Peglegs teams. Jimmy Wendt and Sam Feder for being great assistant coaches all season long. The boys learned so much from you guys. David Nissenbaum for all the videos he posted, especially the final out terrible strike call. There are so many more to mention, I just want to say thank you for a great season.
– The Coaches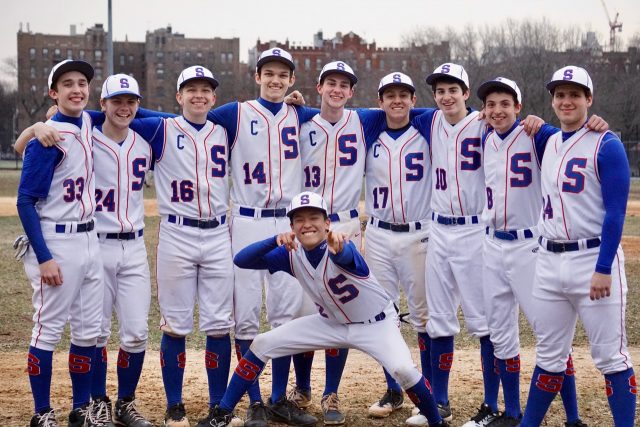 Leave a Comment